We Are Webo.hosting
We are a team of seasoned professionals, with over 15 years of experience in the field of IT and web hosting. Since our inception we have aimed to offer affordable fast, reliable and comprehensive solutions in web hosting, domains, SSL certificates, e-mails and VPS to numerous companies all around the globe.
Our services are suitable for all kinds of users, from aspiring amateurs in need of a basic personal page, to the most demanding professionals in a need of a custom server or our various other services (High Availability, Load Balancing, …)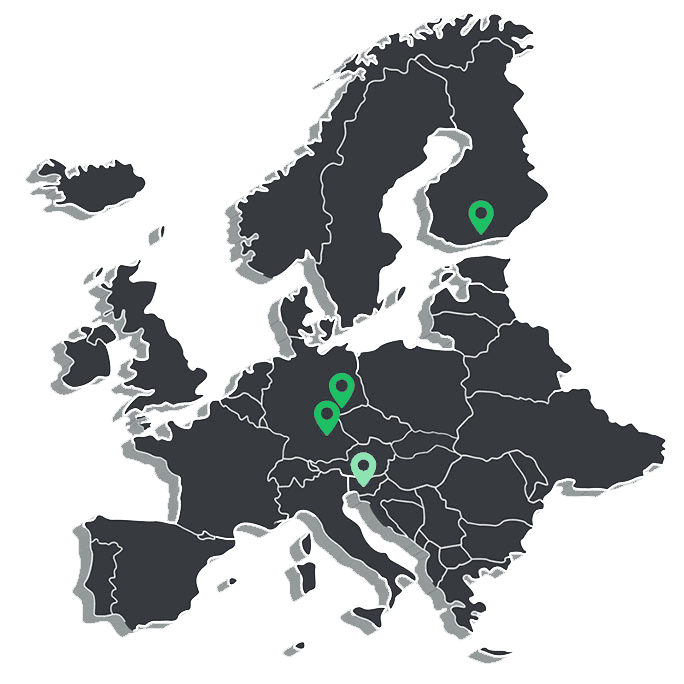 Datacenters in Europe
We care for your data! Our servers are located in secure data centers all across Europe. All of the files stored in our cloud are stored in certified data centers to ensure safekeeping and maximum privacy. 

Nuremberg

Falkenstein

Helsinki

Based in Europe
We are based in Slovenia, which is a part of the European Union and OECD. Therefore, we comply with all of the European Union data and privacy regulations. 
Our servers provide fast, reliable and secure clients across all of the European Union, as well as other parts of the world. 
E-mail: info@webo.hosting
Phone: +386 (0)68 605 033
By phone we are available between 08:00 and 20:00.
Technical support is available 24/7.
WEBO GROUP ltd
Flandrova ulica 17
1000 Ljubljana
Slovenia

Reg. number: 8723958000
IBAN: DE20 1001 1001 2629 2330 51
SWIFT: NTSBDEB1
Don't forget to check out: